We let you focus on healthcare...
The team at DSTech Solutions serve many healthcare providers. We monitor your systems to help avoid downtime, stay updated, increase your capabilities to provide patient services, and gear you for growth - without putting more burden on your staff or operations.

We have also brought our expertise in data security for banks and other industries to protecting the private healthcare information (PHI) of patients.
Read more about our background >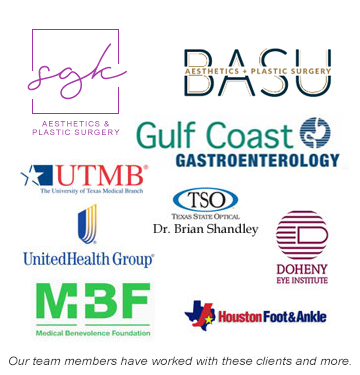 HIPAA Compliance Specialists

The Health Insurance Portability and Accountability Act of 1996 (HIPAA) is United States federal legislation that provides data and security provisions for protecting medical information. Its requirements touch on areas of security, auditing, training, technology, and a healthcare facility's policies and procedures. The federal government, through the Office of Civil Rights (OCR), has been increasing its audits and fines of businesses that do not meet HIPAA standards.

This is why DSTech Solutions has developed a program to help advise you on the technical, physical, and administrative requirements of HIPAA. Our Security Risk Assessment (SRA) and other care goes beyond what most ordinary IT/Computer Service Companies provide.
Fact Sheets:
- How Much Risk is Your Practice Facing?
- Think You're HIPAA compliant? Think Again...

Hear more from our clients...
Click here to read testimonials from our healthcare and other clients.
Learn more about our Business Services.