Your company website might be scaring away your customers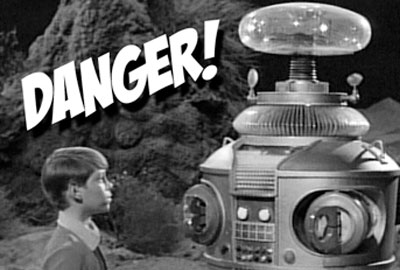 You may not be aware of this, but it's possible your business' website looks like a dangerous site to some visitors. For those using the Google Chrome web browser, they could be getting a popup when they visit your site that warns them that it's "not secure"!
So let me explain...
You may have noticed a full website address normally begins with "http://" (even though you don't normally have to type that part). I won't get technical, but that's basically the "normal" kind of website most people have by default.
There is another kind of site that begins with "https://" which stands for "secure". To get that kind of site you have to have what's called an "SSL Certificate". It's a way of adding a layer of protection to your website that makes it harder to be hacked and for third parties to spy on what visitors are doing on your site. If your site deals with personal log-ins, private information, account numbers, and especially credit cards or PHI (Private Health Information), this kind of site is a must.
A lot of business websites are just informational, and don't require visitors to log in, or transact any kind of sensitive data. And, traditionally, the normal http sites were considered fine for those. But, Google and other "powers that be" have decided we all need to have a more secure internet in general. And really, there are some dangers even with plain informational websites so it's not a bad idea.
So, a little over a month ago, the new edition of Google Chrome came out and they now have a policy where ANY site that is http will give the visitor that warning. Unfortunately, that makes it look like your site is far worse than it is. To someone who didn't know better, it makes it sound like your site has an active virus on it, or is a sham put up by scammers or something! Could seriously hurt your business.
So, the best thing is for all businesses to get SSL Certificates for their site. This blog post is trying to keep things quick and simple to cover the basic concept of what's happening. But to pursue this, we would be happy to help with the tech end of it. Just let us know. Otherwise, you can ask your IT people or search "SSL Certificate" online.
No comments
Leave a reply
Get your technology questions answered with a free on-site, in-person meeting!